Shoes・Wear
Shoes・Wear
Rubber boots
Vinyl boots
Canvas shoes
Many of the footwear produced by Kohshin are worn for many different reasons, such as leisure and business, and includes products selected by professionals who recognize quality equipment.
From Rubber Boots for Industrial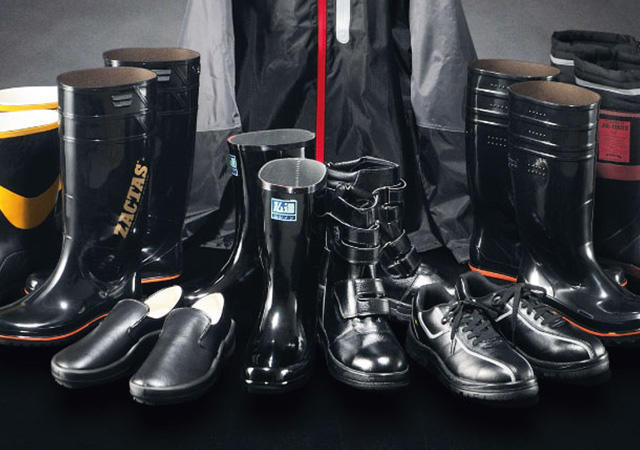 Kohshin Rubber's lineup of footwear is divided roughly into rubber/PVC boots. Rubber boots and PVC boots are widely used for industrial purposes in the fishery, agricultural, and food industries, civil engineering and construction, and for leisure and sports. The superiority of these products in meeting requirements in terms of function is widely supported by professionals with a discerning eye, and our unique technologies have no equal. From dress and business shoes to casual shoes, are used in various situations to improve the appearance of the customer's feet. With carefully selected materials and technologies cultivated over the years, we offer a carefully structured and designed pair of shoes that will provide outstanding comfort.
Barbarian Chieftain: A Product for Modern People with an Unlimited Yearning for the Great Outdoors
Barbarian Chieftain-those who love the great outdoors will always be proud of this brand. Proprietary molds are used for this brand of products, the designs of which are based on a careful examination of the shape and movement of Japanese people's feet. The parts and materials used in these products are carefully selected from a craftsmen's point of view and will never fail in functionality, durability, or providing a rich feeling. The attractive features of these products are sure to drive the curiosity of nature lovers to a more sophisticated level and a more profound world. We would like you to experience the unprecedented comfort of our products.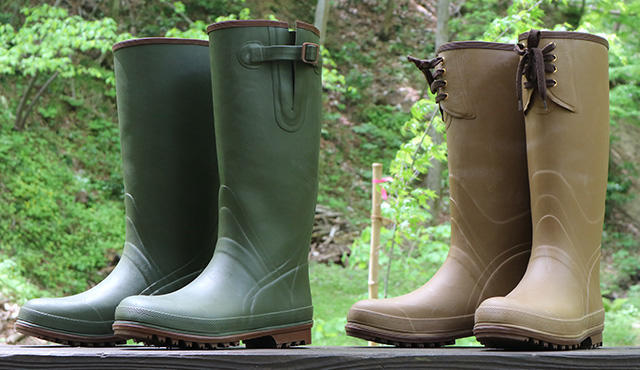 Rainwear
Rubber and vinyl materials, rainwear that is sewn
Aprons
Various gloves
Rainwear Available in Various Colors and Designs.
Kohshin Rubber's sewing technology and adhesion treatment is fully employed in manufacturing the Company's rainwear products. Products that are sewn are easy to put on and do not trap heat and moisture. The back of the product's main materials-vinyl and nylon resin-are laminated with a variety of materials and sealed with special tape. Because vinyl and nylon products are extremely waterproof, they will expand your sphere of activities and are sure to offer you a comfortable environment. Kohshin Rubber's rainwear is available in various colors and designs to answer various demands, including those from agricultural, forestry, and fishery industries, civil engineering and construction, and commuters and leisure-minded customers. Kohshin Rubber's technologies are fully employed in rubber and vinyl industrial aprons and gloves.
Processed Products
Various Hoses
Rubber hoses
Vinyl hoses
Suction hoses
Electrolysis vessel lining
PVC sol coating
Silicone and profile extrusion
Various press die products
Technologies That Support Our Lives from behind the Scenes.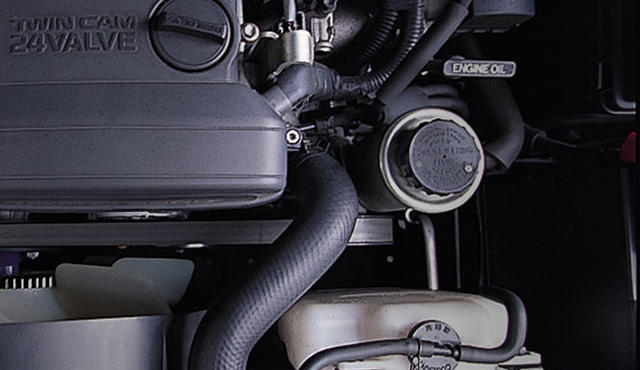 Hoses produced by Kohshin Rubber work behind the scenes in our daily lives. Specifically, they are used in the engines of cars, for liquid transportation in vending machines, and for blood transportation in medical devices as well as for other various purposes. According to their materials, such as rubber and resin, and manufacturing processes, they are divided into rubber hoses, vinyl hoses, suction hoses, etc. They are used in a wide variety of areas, including industries, civil engineering and construction, agriculture, food manufacturing, and medicine. In addition, Kohshin Rubber answers customer needs by utilizing various resin coating technologies that prevent the corrosion of pipes and tanks.
Various Sheets
Various tarpaulins and film
Waterproof sheets for rooftops and swimming pools
Sheets for civil engineering
Special vapor curing sheets for concrete
Mats
Various processed sheet products
Technologies That Support Our Lives from behind the Scenes.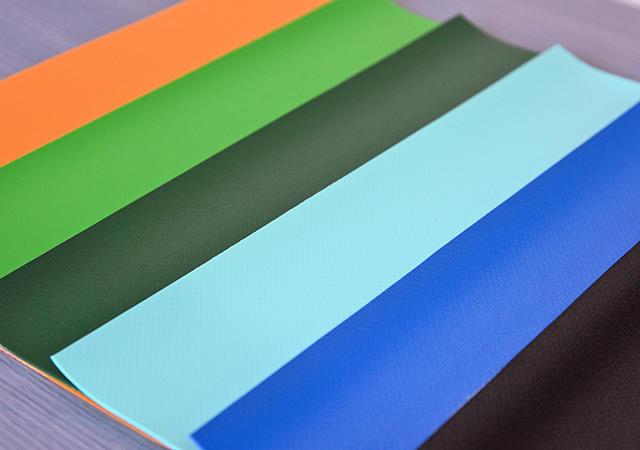 Kohshin Rubber has long striven to improve waterproofing and sealing technologies, which are fully employed in manufacturing waterproof sheets that are used in a wide variety of areas. The Company provides sheets and film produced using the calendar method and laminated products or other materials (fibers, bonded textiles, paper, etc.) laminated with film and sheets, and processed products produced by cutting, adhering, and assembling film- or sheet-laminated products. The Company also manufactures other products used for important purposes in people's lives, including sealing sheets used at industrial waste disposition sites, such as frecon bag used in transportation, and sheets for bank protection reinforcement sheets. Other various industrial materials, such as lining sheets for swimming pools/water tanks and roofing sheets for buildings, are offered according to the purpose and place they are used.
Homecare-related Products
Baths for the elderly under homecare supervision
Air mats
Other homecare-related products
We Aim to Realize a More Comfortable Homecare Environment.
Our goal in this area is to provide the functionality and gentleness required of homecare. The aging of society has made homecare for the elderly a problem that hits close to home. With the goal of providing functionality and gentleness required of homecare, Kohshin Rubber introduces epoch-making homecare products into the market. Such products include Kohshin Homecare Bath, with which the elderly can bathe by themselves, and Kohshin niko-niko Mat, which is made using Kohshin Rubber's vinyl processing technology and helps prevent pressure sores. We will continue to develop better products and offer products that best answer customer needs based on consideration for other people.